My Cart
You have no items in your cart.
Hi, I'm OMAR!
Buy the new "OMAR finds a home" book, and follow the exciting adventures of OMAR the Troll.

OMAR travels to many places throughout Omaha looking for a place to make his home. The book is the ultimate souvenir, with a special spot to include photos of your Omaha visit. You can buy the book online and pick it up at the Omaha Visitors Center, OR choose the "Shippable" version and have it mailed to your home or office.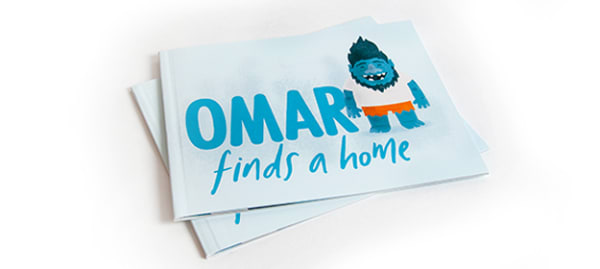 Omaha Visitors Center
"OMAR finds a home" for PICKUP
Buy the book online and pick it up at the Omaha Visitors Center at 1001 Farnam
Read the book with OMAR, he's waiting for you under the bridge
There's a special spot in the book for photos of your adventure
Tax included in price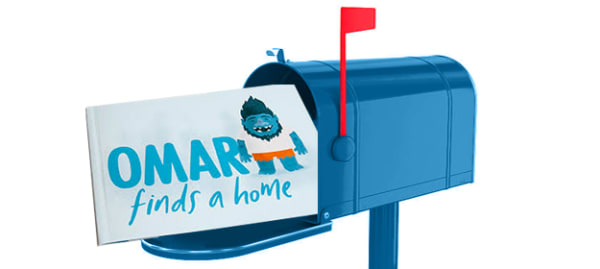 Omaha Shipping Center
"OMAR finds a home" for DELIVERY
Buy the book online and have it shipped to your home or office
It's a great gift and souvenir with a special spot for photos with OMAR, he's waiting for you under the bridge
S&H included in price